Academy Tai Chi Chuan
ITCCA Hungary – International Tai Chi Chuan Association
"To move in silence, fluid as water: relaxing, soothing, refreshing. Let your entire system be strengthened. 
Tai Chi Chuan: close to human nature"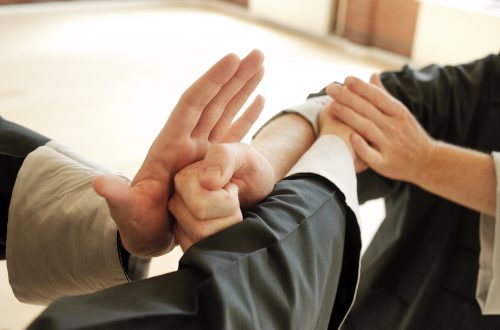 A year in-depth Tai Chi Chuan training 
This special programme is an unique opportunity to learn the beautiful form of Tai Chi Chuan, the (martial) art of movement aimed at both inner and outer strength. 
During the course of 2022, you will learn the complete form of the 

original Yang Style of Tai Chi Chuan

as well as many related aspects: breathing techniques, Qi Gong (both dynamic & still exercises), Taoistic (self)massage, meditation and Pushing Hands partner exercises.
The lessons consists 
mainly 
of practise, but also include theory to enhance your practice.
This special programme is intended for those who are curious about deepening their awareness and experiencing of body and mind.  
A year in-depth Tai Chi Chuan Training includes:
6 weekends live lessons in nature: each weekend consisting of 12 hours teaching hours
30 online training classes
6 private one-hour online lessons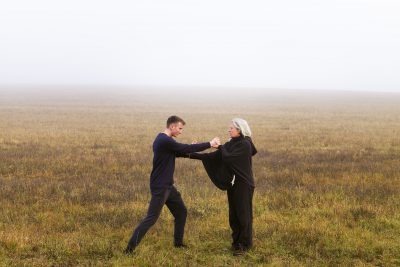 Programme
The programme is designed to provide you with a deep understanding of the above mentioned aspects. The focus of the course is the Tai Chi Chuan form as established and taught by Master Chu King Hung. Only qualified teachers are allowed to pass this information on to their students.
the complete Tai Chi Chuan Original Yang Style (long form)
Taoistic health exercises (dynamic Qi Gong)
Zhan Zhuang (standing Qi Gong)
Yi Gong
Qi self-massage
Meditation
Pushing Hands
Breathing techniques
Posture & movement patterns
For who:
if you are interested in learning the (martial) art of Tai Chi Chuan & Qi Gong 
if you wish to improve your short-term and long-term health and well-being
when you are interested in becoming a certified ITCCA Teacher
 Min/Max participants: 8 – 15
The concepts of Tai Chi Chuan, Qi Gong and Qi 
Basics of Taoism and philosophy of YinYang
5 pfases (elements) theory
Meridians and acupressure points
Myofascia lines
Basic anatomy & alignment principles
Knowledge of common body postures 
Note: all of the theory is also integrated in the practical lessons.  
There are
good reasons 
for practicing Tai Chi Chuan, Qi Gong, meditation and Taoist massage: better health, increased awareness,
 more internal energy and harmony for everyday life.
Classes are held in English, so internationally orientated, but the assistant is Hungarian and can translate when necessary. 
COST
€
925

(or equivalent in HUF)

Minimum participants: 8
Maximum participants: 15
6 weekends live lessons in nature: each weekend consisting of 12 hours

30 weekly online training classes

6 private one hour lesson

manual Tai Chi Chuan - ITCCA Hungary

all practise and theory class (as mentioned at 'program'
Bedepuszta is a small pittoresque village, in the quiet and peaceful province of Nógrád. It lies in a small valley surrounded by hills and grasslands, completely amidst nature. The 6 live weekends  will be taught here. To practise in a natural environment is enriching for your Tai Chi. 
Date of the 6 weekends 2022
7 & 8 May
18 & 19 June
30 & 31 July
17 & 18 September
5 & 6 November
17 & 18 December
In the small village there is a possibility so stay overnight in one of the holiday houses or B&B-rooms. You can also opt to share a house with your fellow students. For information regarding the houses see www.villageretreat.eu .
Introduction class Tai Chi Chuan
Saturday 9 April or 23 April 
10:00h – 12:30h 
Come and find out if it is right for you!
This introduction is to get acquainted with Tai Chi Chuan, the Original Yang Style, the in-depth programme, our way of teaching and the location.
Try it out and feel what Tai Chi can do for you and just see if the atmosphere suits you. You will be introduced to Tai Chi Chuan, Taoist Health Exercises (dynamic Qi Gong), Zhan

Zhuang (standing Qi Gong)

, Tao meditation and Qi self-massage.
Come and learn this and more at our ITCCA Hungary Tai Chi Chuan Academy!
Saturday 10:00h – 12:30h